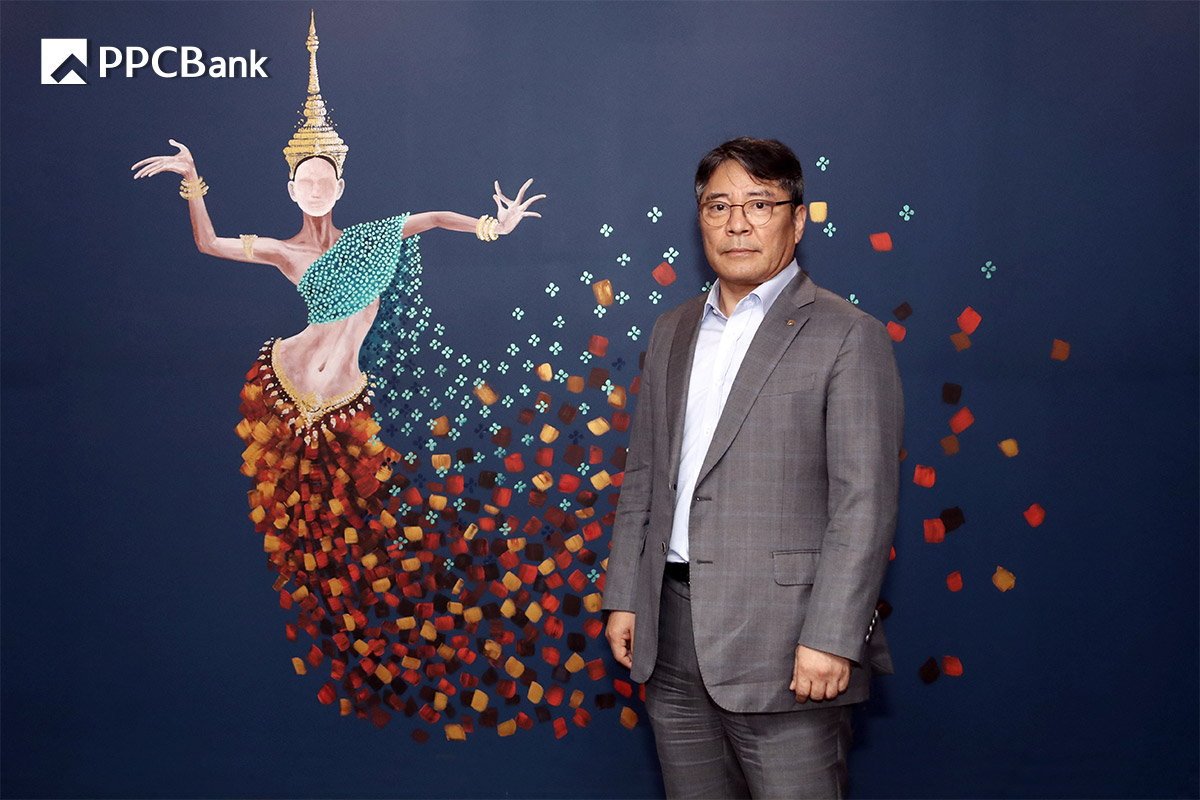 Message from the President
Hello Everyone
PPCBank has been operating in Cambodia since September 2008. Seeing its great potential, together with that of the Cambodian banking industry, Jeonbuk Financial Group and OK Financial Group became shareholders of PPCBank in 2016.
Through 23 branches in Phnom Penh and provincial centers, as well as over 65 ATMs, we operate under the highest banking standards and protocols, being a fully-licensed commercial bank in Cambodia under South Korean management.
'Quality over Quantity' is the next mission for our banking products and services. So how do we intend to implement that?
At PPCBank we have been working to pinpoint our clients' pain points that can sometimes result in frustration over seemingly lengthy procedures and a mountain of paperwork. Banking in any country is a highly-regulated industry, but we're making it our goal to find the right balance to make sure that banking with us is easy and safe for everyone, from the first-time account opener to the seasoned financial expert.
Everyone, current client or not, can receive a consultation from our experienced Customer Service Center, 24/7, using the channel that best suits you: be it a phone call to our hotline or live chats across several platforms such as the website you're busy reading, Facebook or our mobile app and business solution, smartBiz. If you prefer face-to-face interaction, come into any of our branches and we'll be delighted to give you all the advice you need.
Speaking of this website, we're working hard to make it a source of relevant and up-to-date information, because we know that some of you prefer reading over chatting. We understand that everyone is different and we want to make banking comfortable and secure for people from every walk of life.
Shaping the future of Cambodia's banking industry with Cambodians, from today onwards, will be a great experience and I am looking forward to it very much. Trust that your needs and feedback will be heard.
Thank you for choosing to do business with us.
Sincerely,
BAEK Jongil, President of PPCBank