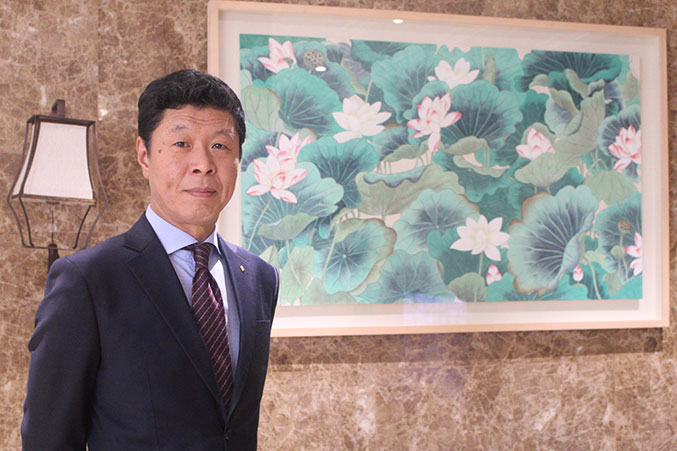 PPCBank began its operations in Cambodia in September 2008. With that being said, we operate under high banking standards and protocol being a fully licensed commercial bank in Cambodia under South Korean management. Our head office is centrally located in Phnom Penh at Nº 217 Preah Norodom Blvd with additional 20 branches within Phnom Penh and in provincial areas.
Seeing the potential in PPCBank and the Cambodian banking industry, Jeonbuk Bank Co., Ltd. (a subsidiary company of JB Financial Group), Apro Financial Co., (a subsidiary company of J&K Capital Co., Ltd., which is under the supervision of Apro Service Group) and JB Woori Capital Co., Ltd. (a subsidiary company of JB Financial Group) became shareholders of PPCBank. As we stand, we celebrate our past success in supporting a wide range of customers with their banking needs and also seek ways to improve our services to support our current and future clients.
Looking forward we plan to do this by making our services easy to understand and will accomplish this through initiatives like our 24/7 Customer Service Center in Khmer and English and dedicated Korea, Japan and China Desks among other efforts. We are excited about incorporating more technological advances to both ease the experience of banking and enhance security with our many services like our PPCBank Mobile app and corporate banking platform smartBiz.
It doesn't matter if you are opening up your first bank account, taking out your first loan or are a well-versed professional with banking- we value each and every customer. We demonstrate this by being the bank that puts clients first through our high-quality customer service, innovative services, and by making banking easy.
If you currently bank with PPCBank, we thank you for your loyalty and trust in our values and services. If you are considering banking with PPCBank, please take the time to browse through this website, give us a call or come into any branch to learn more.
To be the best at anything you do, you need to be constantly evaluating and improving processes and that is how we at PPCBank think about our work. We are constantly working to make the experience as a PPCBank potential client, current client or staff more positive. We strive to be the bank that you will want to tell your friends and family about, letting them know that PPCBank really makes banking easy.
Thank you,
Shin Chang Moo, President of PPCBank
---