Make Your Life Easier with


PPCBANK KHQR

Now you can make instant cross-bank QR payments between customers and merchants who are members of the KHQR system, regardless of who you actually bank with.
Benefits For Merchants
---
Simple, fast, and secure payment solution.
---
Saving Space for your counter. Only need to display PPCBank KHQR stand instead of multiple QR labels.
---
Can accept payment from anyone and any bank app. No need to sign bilateral contracts with many acquirers anymore.
---
Cashless payments, avoid old notes and can receive both KHR and USD
---
Free of service charge and deliver printed QR Code materials at your doorstep
---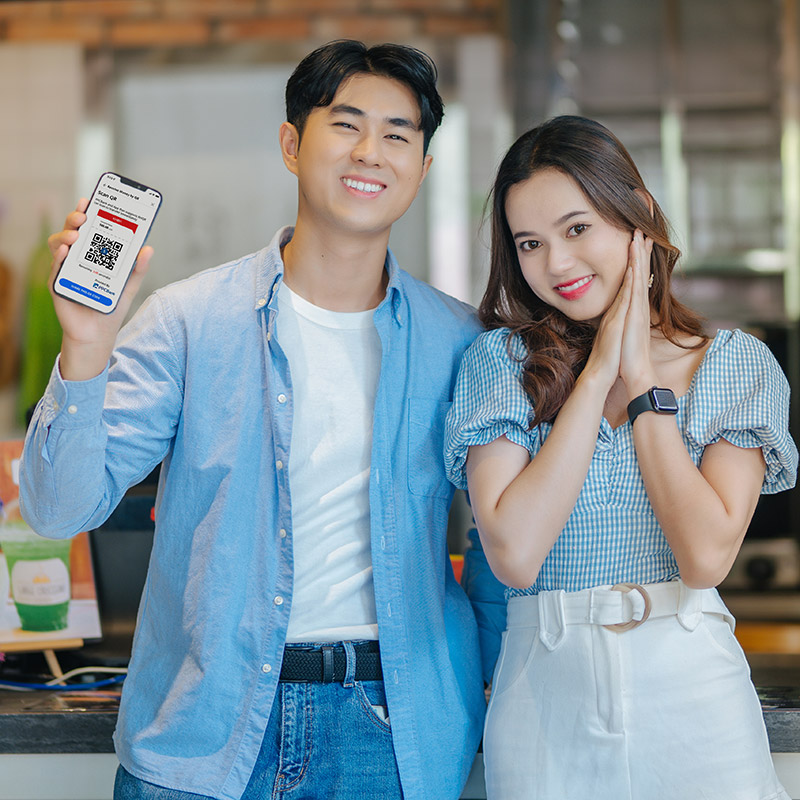 Benefits For Customers
---
Real-time settlement, safe and cashless payments
---
Using your own favourite app from any banks to make payment anywhere that has PPCBank KHQR label.
---
No more confusion with multiple QR codes stand when making payment. Simply look out for PPCBank KHQR label.
---
Users can pay or transfer across Bakong members by generating the QR from PPCBank Mobile App.
---
Enjoy discounts from PPCBank's various merchant partners. Learn more
---
How to get PPCBank KHQR?
It's straightforward to become our merchant and get PPCBank KHQR. Open your PPCBank personal or corporate account, and sign the service agreement.
We deliver at your doorstep, please contact 0963 909 909 / 023 909 909 or register online at https://pay.ppcbank.com.kh