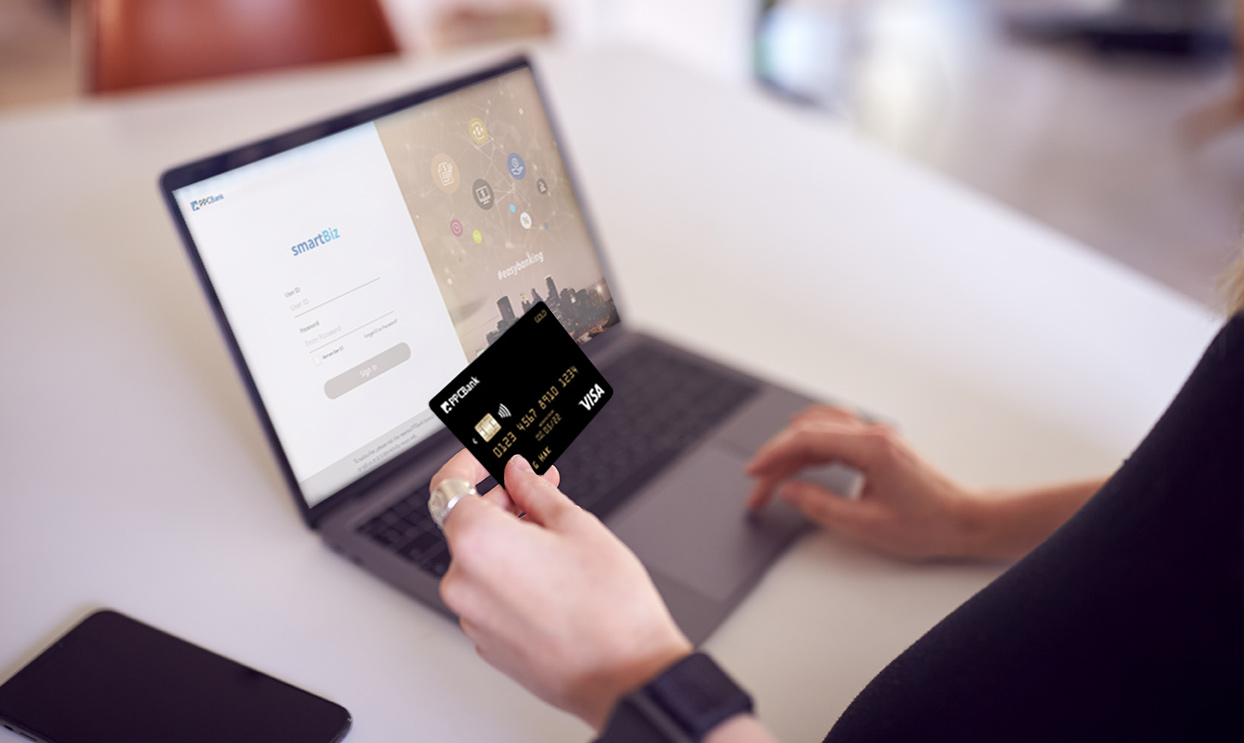 ---
Standard Fees & Charges
| Annual Fee | USD 30 |
| --- | --- |
| Cash Advance | N/A |
| Revolving interest (Purchase) | 1.5% per month |
| Minimum Monthly Repayment | Min. USD 25 or 20% of total bill payment |
| Late Payment Fee | Min USD 10 or 5% of total bill payment |
Visa Business Gold Contactless Card : Limit USD 3,000 to USD 50,000
Requirements
Valid ID or passport (foreigner)
---
Valid Cambodia Visa with at least 3 months validity remaining (foreigner)
---
Must be at least 18 years old to be a primary cardholder
---
One current photo (size 4×6) for each applicant
---
Collateral to secure the card
---
Having corporate savings or current account with PPCBank
---
Corporate Guarantee Letter
Company Memorandum of Article and Association
---
PIN Usage
Please memorize your PIN, do not write it down
Do not let anyone use your card and do not disclose your PIN to anyone
Please change your original PIN to one of your choices at any PPCBank ATM
Make sure your PIN is protected from being viewed when using an ATM
Please do not share card information, including full card number, expiry date, and security code (CVV2) to anyone
Card Security
With PPCBank it is easy to make sure your card is secure. Always keep your card in a secure place but if an issue does occur or you suspect your card has been lost or stolen, please notify PPCBank immediately by calling 0963 909 909 / 023 909 909 or reach out through our live chat feature on the PPCBank website.
After receiving the card:
Please sign the signature panel on the back of the card
You can active your new card on PPCBank Mobile App or ATM Machine
Keep your card in a secure place, if issue occurs will response by cardholder.